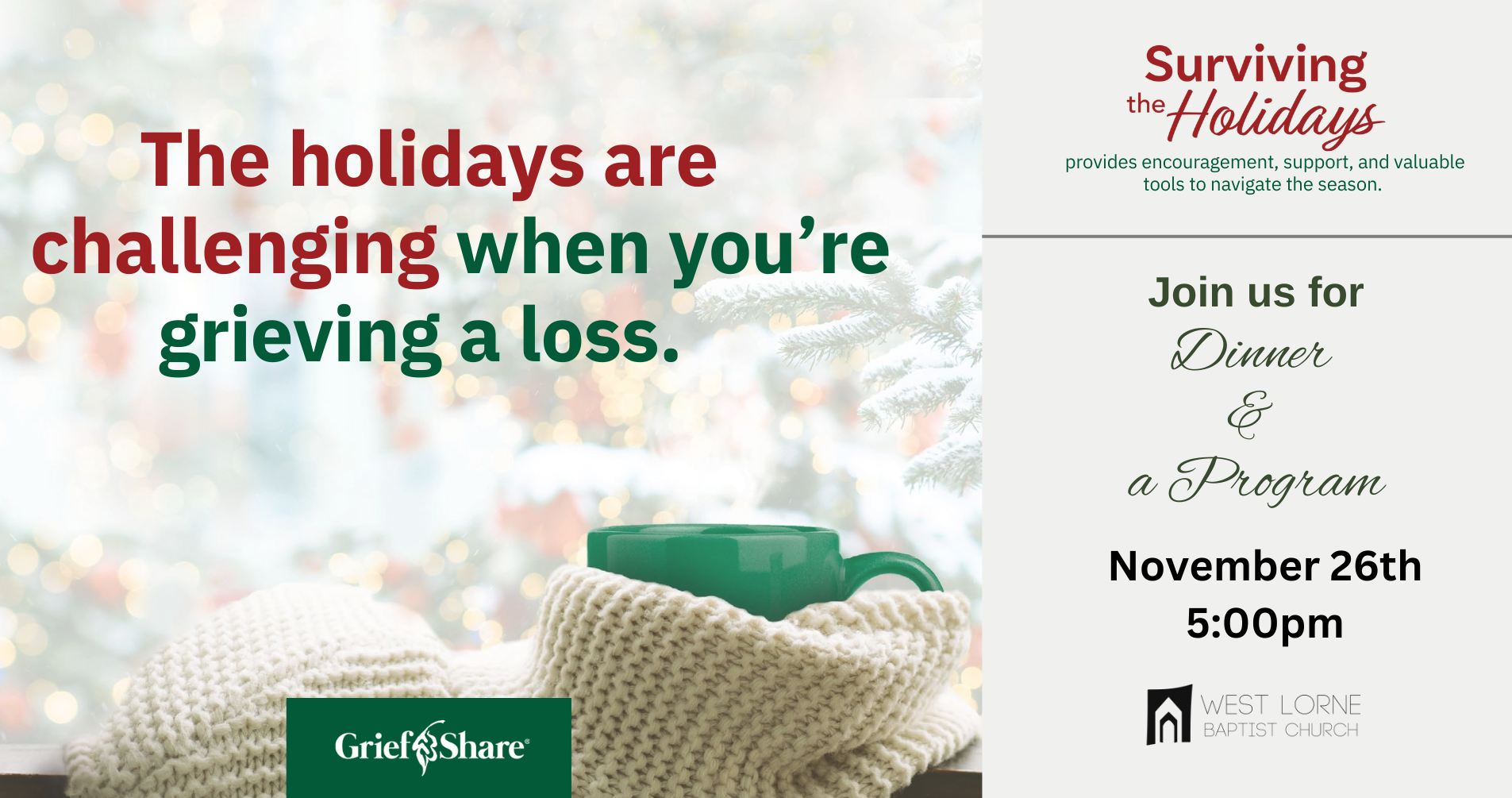 Surviving the Holidays
You are warmly invited to our "Surviving the Holidays" dinner and program, a compassionate gathering tailored for those navigating the challenging path of grief. Join us for an evening of support, understanding, Scripture and shared strength as we embark on a journey together. Discover invaluable tools and heartfelt guidance to manage the upcoming holidays without your beloved ones by your side. Together, we will explore ways to find joy, cope with emotions, and honour the memories that bring both tears and smiles. Let us stand together, offering a comforting embrace and the promise of hope in Christ. Your presence would mean the world to us as we navigate this difficult season with love and resilience.
Dinner is provided.
Program cost $5 for book.